Dr Abani K Samantaray (Director)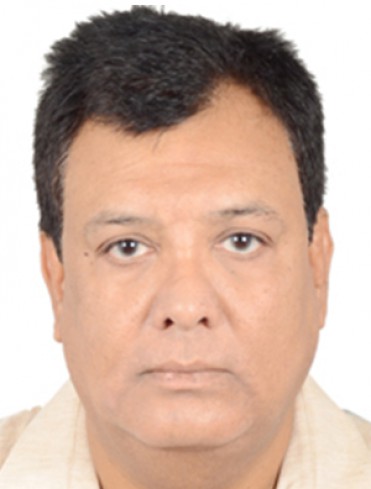 Dr Abani K Samantaray is currently heading the Coal Videsh & International Cooperation Division of Coal India Ltd. This division is responsible for International Cooperation in coal & allied sector as well as activities related to acquisition of mining & mineral assets abroad. He is also heading the business diversification initiatives of the company in the fields of Fertilizers and Coal-to-Chemicals. He is the Chief Operating Officer of Coal India Africana Limitada (CIAL), a subsidiary of Coal India Ltd in Mozambique. He brings an impressive background of coal mining, project planning & design, environmental management, stakeholder management, strategic management, business development, employee relations, and community consultation.
He earned his M.Sc. (Applied Geology) from Indian Institute of Technology, Mumbai (India); M.Tech. (Applied Geology) from Indian Institute of Technology, Kharagpur (India); and PhD from University of Western Ontario, London (Canada). He also holds an MBA (HRM) from Alagappa University, Karaikudi (India) and a Certificate Course in Environmental Management of Mining Areas from Indian Institute of Technology, Dhanbad (India). Prior to joining the current position, he has worked in various capacities in Mahanadi Coalfields Ltd and Central Mine Planning & Design Institute in the field of project planning & clearances under environment/forest laws, environmental management, project management, HR planning & resource mobilization, skill enhancement, performance management, strategic management, employee relations, corporate affairs, stakeholder management, image branding, business development, etc. He has over three decades of rich experience in the Indian mining sector which encompasses resource planning & development to market-to-end-user, built-over harmonious relationship through constant interaction with the workforce and the community living in and around the mining areas.