Ms. Veena Swarup (Independent Director)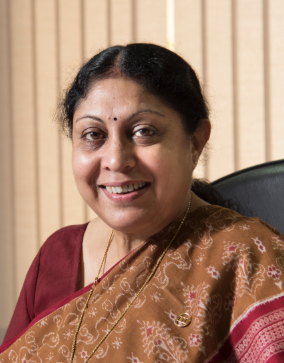 Ms. Veena Swarup is a Management professional having more than three decades of vast experience in almost all facets of Management. During her illustrious career she has held several key managerial positions; an MBA from Lucknow, she was Director HR on the Board of Engineers India Limited (EIL), a Schedule A, Navratna, Public Sector Company from October, 2012 till her superannuation in June 2016. During her tenure at EIL, she undertook several path breaking initiatives towards strategizing HR through effective Talent Management, Employee Communication, CSR, etc. Prior to EIL, Ms. Swarup worked in various capacities in Oil & Natural Gas Corporation Limited (ONGC) from 1983 to October, 2012, where, amidst myriads of other assignments, she remarkably led Performance Management & Benchmarking Group as General Manager HR. She was also instrumental in creation of a new entity, "ONGC Energy Centre" and had short stints as well at Mangalore Refinery & Petrochemicals Limited (MRPL) and Directorate General of Hydrocarbons (DGH), the upstream arm of Ministry of Petroleum and Natural Gas, on deputation from ONGC.
Post superannuation, Ms. Swarup advised Rural Electrification Corp (REC) for over a year. She is presently the Chairperson/ Member of Committees at FICCI, AIMA, DMA, HRD and IOD in the areas of Skill Development, Diversity, Entrepreneurship, Board Leadership, HR, CSR, etc. Has chaired taskforces at FICCI for studies on Jobs and Apprenticeship and is presently Chairing on Migrant Workers in India. She is also Member Board of Studies of AIMA and IPE Hyderabad and of the Academic Council of Fore School of Management.
She is a Fellow of All India Management Association (AIMA) & Fellow of World Academy of Productivity Science (WAPS).
Owing to her outstanding professional contributions, Ms. Swarup has been bestowed with various awards, which include, "Women Achievers Award for Excellence in Organizational Management" by Indian Council for UN Relations (ICUNR) and Ministry of Women and Child Development; "PrashastiSamman", National Award for Excellence to Successful Women Entrepreneurs by Delhi Management Association; "100 Most Influential HR Professionals in Asia" award by Asia Pacific HRM Congress are some amongst other feathers in her cap.